National Championship Tournament Information
---
The National Championship Tournament (NCT) is the final round of the American Mock Trial Association's annual national tournament structure. The NCT will host the top five teams from each of AMTA's ORCS tournaments in March, along with three Open Bid teams. Only 48 teams will advance and compete in the National Championship Tournament. These 48 teams will be divided into two "divisions" of 24 teams each. The first-place teams from each will face off in AMTA's National Championship Final Round.
The NCT host will provide further logistical information regarding the tournament to those teams who earn bids to the NCT. If you have any general questions or would like any further information about the NCT round of competition, please e-mail Melissa Watt, chairperson of the Tournament Administration Committee.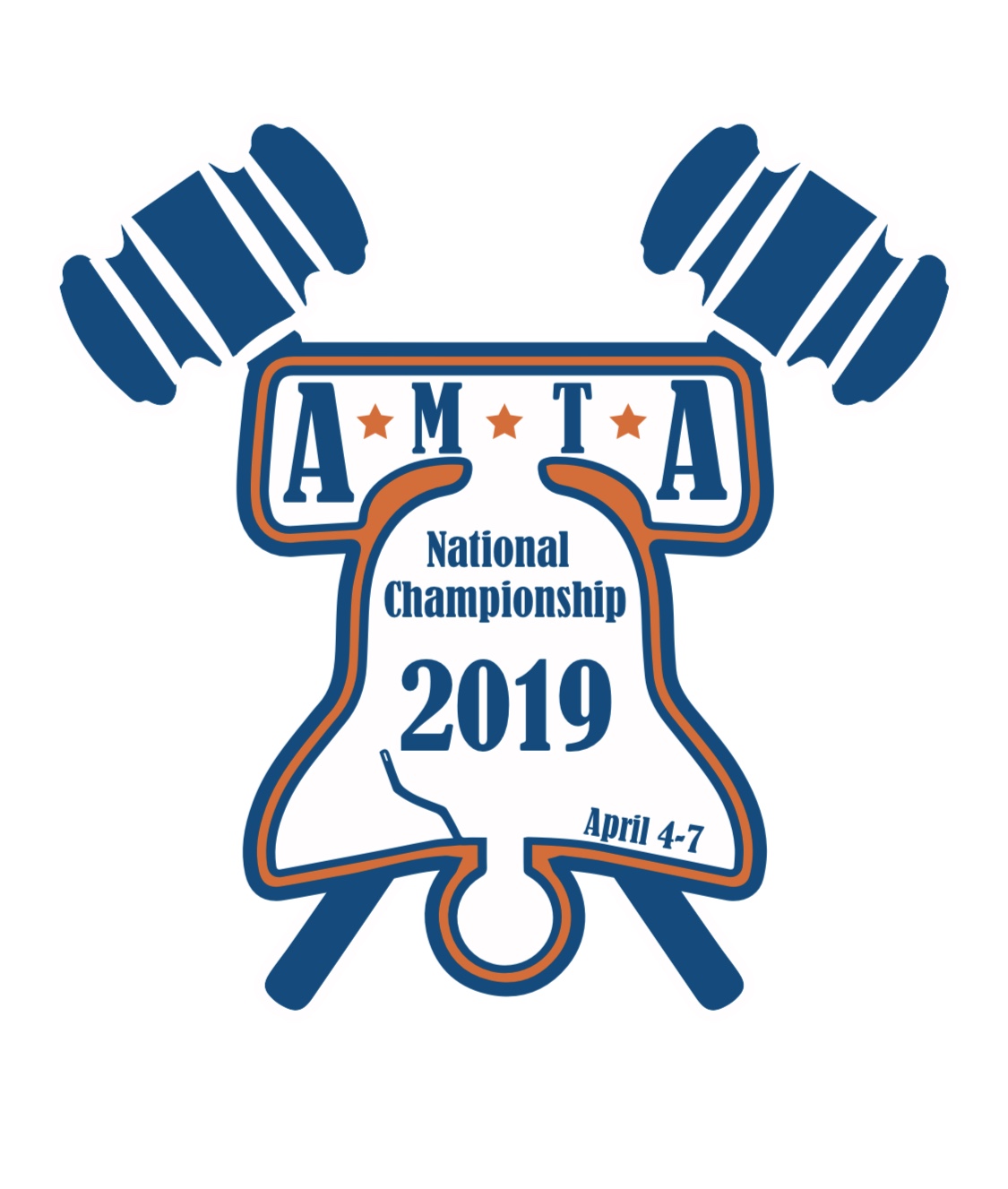 35th AMTA National Championship Tournament
April 4-7, 2019 | Philadelphia, Pennsylvania
Hosted by Elizabethtown College
Sponsored by the University of Florida Levin College of Law
AMTA Representatives:
The Dr. Frank Guliuzza Division:

Michael D'Ippolito, Esq.
Diane Michalak, Esq.
Johnathan Woodward, Esq.

​

Temple Beasley School of Law Division:

Sue Johnson
Michael Walsh, Esq.
Melissa Watt, Esq.
Team Competition Information:
Once a team earns a bid to the National Championship Tournament, they must complete the following forms. Each form must be completed once for each team from each school that is attending the National Championship Tournament.
1. Bid Reservation Form - Due by Noon CDT on the Tuesday after the bid is earned

2. Team Roster Form - Due by 4:00 p.m. CDT on Monday, March 25, 2019
Note: Teams may change their roster after this deadline, but no later than 5:00 p.m. EDT Monday, April 1, 2019. If a school with two teams changes their roster(s) after ​March 25, 2019, the Competition Response Committee has the authority to change which team bears the "A" designation under Rule 5.28(3)(c).
For information on which teams are attending the National Championship Tournament, please view the following lists:
---
36th AMTA National Championship Tournament
April 2020 | Chicago, Illinois
Hosted by ​Loyola University Chicago