---

Mock Trial Textbooks

---
Pleasing the Court: A Mock Trial Handbook
By: Dr. John R. Vile
ISBN: 967-1-285-11834-5
Cengage Learning, 2012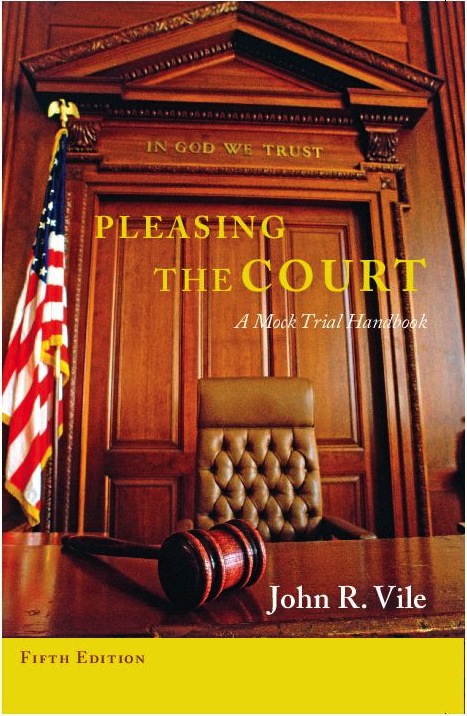 Cengage Learning is pleased to announce the publication of the fifth edition of PLEASING THE COURT: A MOCK TRIAL HANDBOOK.
Authored by a successful college coach, this handbook may be used either as a text in schools, colleges and universities that offer mock trial for credit or as an aid to students in institutions that offer mock trial purely as an extra-curricular activity. Although especially useful for new coaches and schools, this guide also provides insights for veteran mock trial students.
Learn tested and effective strategies for mock trial attorneys and witnesses.
Identify elements of good openings, closings, directs, and cross examinations.
Find how to conduct a voir dire, make an offer of proof, raise and respond to objections, and prepare and introduce exhibits.
Gain ready access to clearly stated explanations of mock trial rules
Pleasing the Court is authored by Dr. John R. Vile, Dean of the University Honors College and a long-time mock trial coach at Middle Tennessee State University. Vile has published numerous other books and is a member of the Board of Directors of the American Mock Trial Association. Pleasing the Court is available directly from Cengage Learning. Orders may be placed by e-mail at higheredcs@cengage.com, by phone at (800) 354-9706 and by Fax at (800) 487-8488. A portion of each sale goes to AMTA.
---
AMTA Graduation Cords
---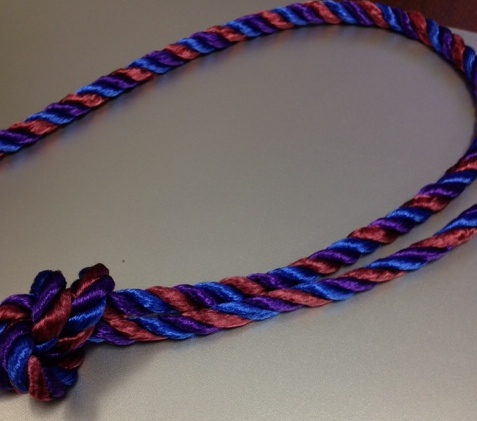 The AMTA Store is the only place to purchase the official graduation cord of the American Mock Trial Association. Cords can be purchased in any quantity ($12.00 per cord). If cords are purchased in sets of 10, you will get 10 cords for the price of nine. The official AMTA graduation cords are maroon, purple, and royal blue. After items are added to the PayPal cart, the quantity can be adjusted into any number.
All transactions are final. No refunds. Transactions will appear as "PayPal".